Laser welding allows the appearance and strength of electric appliances and cars to coexist

Release time:2023.03.23

Views:439
Laser welding is one of the core businesses of Han's laser. In the field of laser welding, Han's laser has rich technical development experience and complete facilities supporting capabilities. In recent years, Han's Laser has also continuously increased research and development investment in laser welding, independently developing laser core components, and a number of core technologies are at the international leading level, providing comprehensive laser welding application solutions for thousands of industrial users worldwide.

Laser welding uses an optical system, using a high energy density laser beam as a heat source, to focus the laser beam in a small area, forming a extremely concentrated heat source area at the welded joint in a very short time, allowing the welded object to melt and form a solid solder joint..

Compared to other traditional connection methods, laser welding has advantages such as fast welding speed, beautiful welds, high efficiency and stability, and automation integration. It is widely used in consumer electronics, home appliance hardware, kitchen utensils, bathroom, automotive accessories, medical treatment, jewelry, daily necessities, and other industries. With technological innovation and progress, it has also been successfully applied to precision welding of micro and small parts.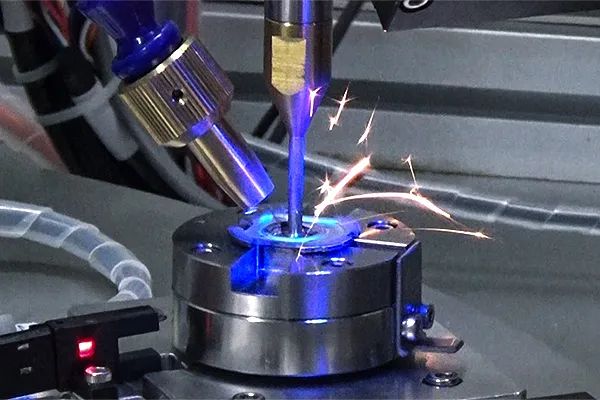 Based on the market and facing customers, Han's Laser develops technical laser welding and automation systems, provides highly competitive standard modules, complete machines, and complete solutions. The business covers computer applications in the industries of hardware and electrical appliances, automotive parts, and other industries. It is now widely used in hardware and electrical appliances, mold repair welding, and handheld welding, automotive parts, kitchen utensils, and bathroom, and users are all over the world.