Han's laser power battery polar ear cutting equipment achieves mass sales

Release time:2021.12.03

Views:1944
Han's laser power battery polar ear cutting equipment achieves mass sales
On November 25, Han's laser said on the investor interaction column that Han's laser has mature equipment products and solutions in the power battery pole ear cutting

process, and has realized mass sales.

Han's laser said that the special processing equipment for the semiconductor industry produced by Han's laser includes semiconductor laser slotting, semiconductor laser debonding,

compound semiconductor laser cutting, etc., which are mainly used in the semiconductor packaging and testing industry.
From the perspective of the industrial chain, all links such as materials, equipment, chips, packaging, modules, panels and display screens have been prepared with "firepower".

For the MiniLED market, earlier, Han's laser said on the investor interaction platform that the main customers of Han's laser's MiniLED cutting, splitting, stripping, repair and other

equipment are the mainstream manufacturers in the LED chip industry.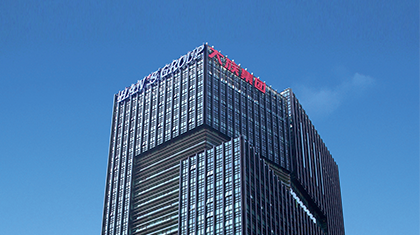 Han's laser focuses on laser technology. After more than 20 years of development and technology accumulation, it has the ability of vertical integration from core devices, complete

machine assembly to process solutions.
Our products mainly include general motion control system, galvanometer, high-power fiber laser, pulse laser, low and medium power CO2 laser, ultraviolet and ultrafast laser,

high-power laser focusing head, pump source, chiller, laser cutting machine, laser welding machine, laser marking machine and other products and solutions, which are widely used

in all walks of life in the industrial field.
In terms of performance, Han's laser revenue in the first three quarters of this year was about 11.93 billion yuan, a year-on-year increase of 34.67%; The net profit attributable to the

shareholders of the listed company was about 1.5 billion yuan, a year-on-year increase of 47.06%.