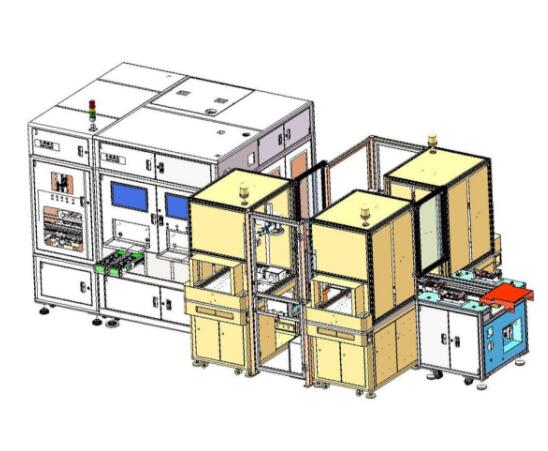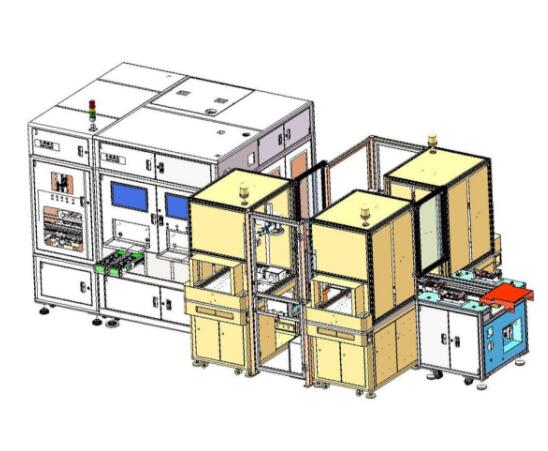 Rcam Trim automated assembly machine
Brief Description
The machine is mainly used in the assembly and welding for the fixed structure parts of the back cover camera of IT products such as mobile phones and PADs.
Contact Us
Features:
1, The fixture is exquisitely designed, durable and easy for maintenance.
2, Multi-system data interaction, good anti-interference, with 99.9% or higher data upload success rate.
3, Multi-functional integration, high stability, CT 12s, yield over 99.5%.
4, The equipment CT is designed to be 12S, 10 hours per shift, and with productivity 3000PCS.
5, The equipment adopts the automatic loading and unloading mode. For normal production, one person needs to receive the material at the receiving port, and two persons disassemble the jig auxiliary fixture in front of the oven, and the material handler pick and place the Tray disk, need 3.5 persons totally.
6, The equipment is with fixture traceability function and data upload system, the fixture 2D code corresponds with product 2D code.



Specification:
Item

Specification

Dimension

9160*3200*2300mm

Power supply

3 phase, 220V

Air pressure

0.

5

-0.7MPa

Power consumption

39

KW

Height for operation table

900mm

Human-machine ratio

3.5:1