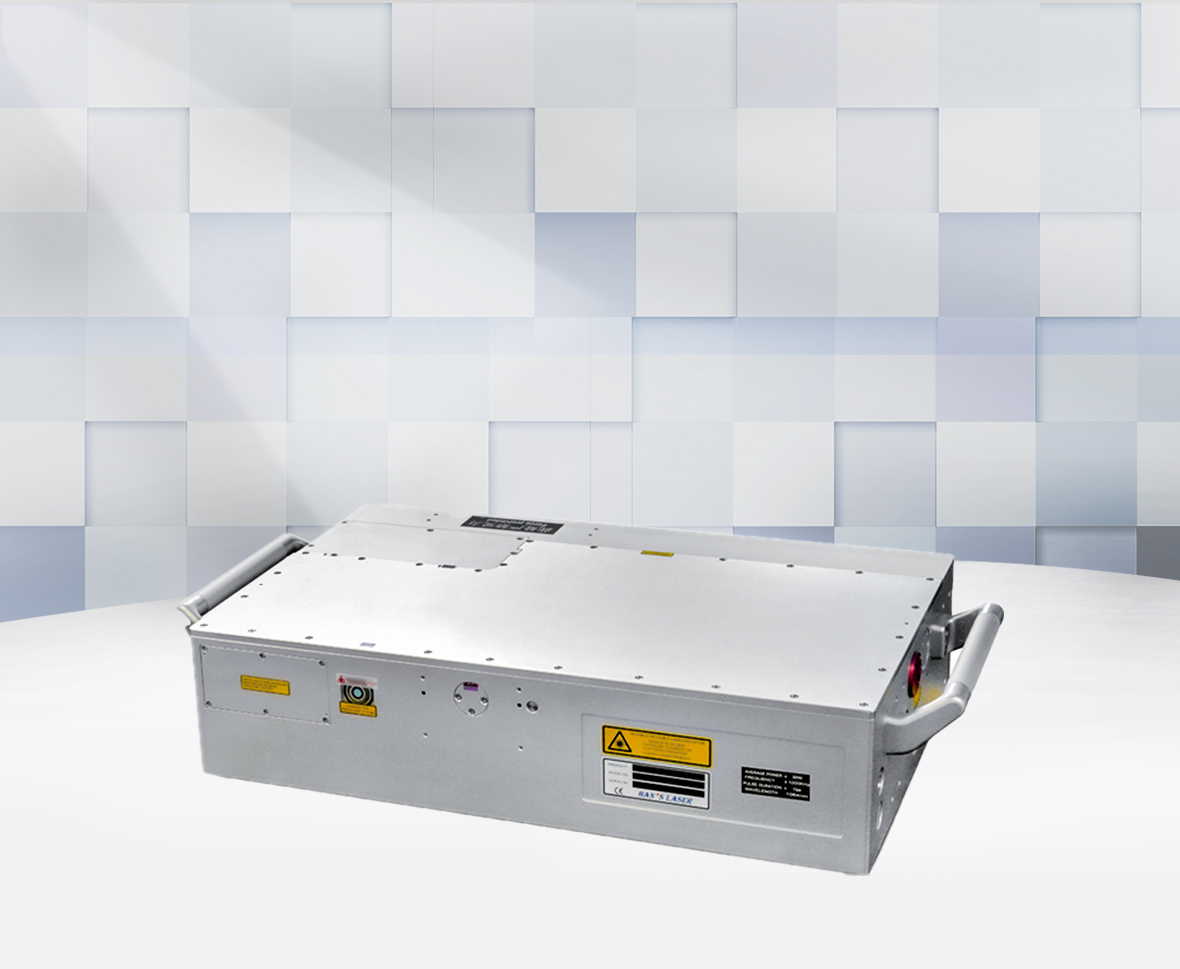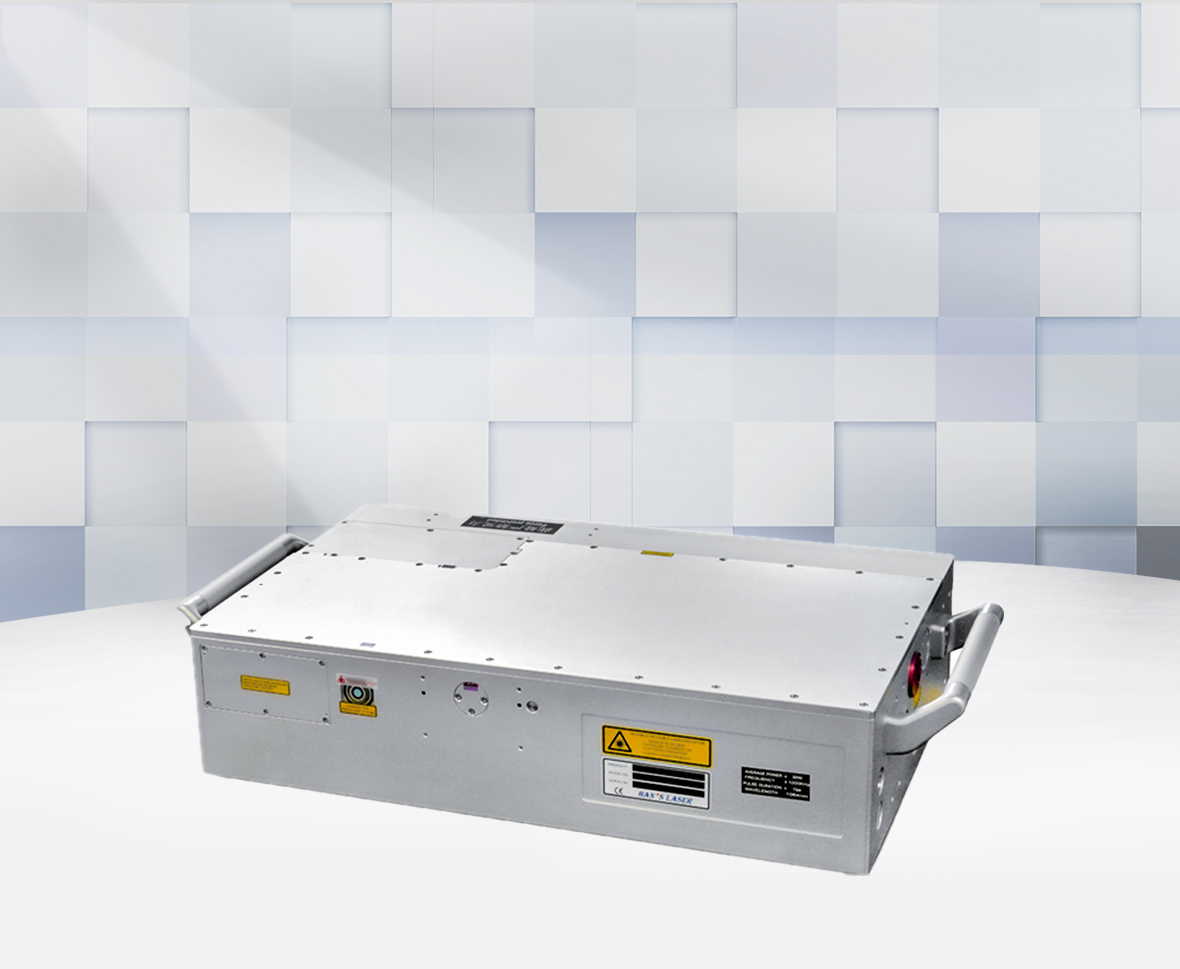 Solid Picosecond Laser
Brief Description
It is widely used in processing of brittle materials and super-hard materials to fully solve the micro processing bottleneck of panel display, photovoltaic, semiconductor and other industries
Contact Us
Product features
Firm and durable industrial mechanical design
Maximum output power 50W@1064nm, 30W@355nm...../532nm
Ultrashort pulse output <10ps
Burst pulse train mode output, the maximum number of 63
Single pulse - 4MHz repetition frequency
Available frequency division according to the demand, the maximum number of 31
POL/POD output & computer remote control
Optional dual-wavelength output function
Temperature and humidity detection self-protection function
Applications
1. Micromachining of brittle materials such as glass, sapphire, ceramics, etc.
2. Fine marking of ultra-precise mark points and tiny invisible QR code (0.2mm*0.2mm) on the glass materials.
3. Traceable marking of anti-acid corrosion, anti-oxidation and other functions on metal medical instruments.
4. Cutting and drilling of plastics, oxides and organics, or surface coating removal.
5. External LOGO of high-end electronic products.
6. Fine molding of super-hard materials.
7. Depth processing on metallic materials without using chemical corrosion.
Model

HL-PS-1064-20/30/50

HL-PS-532-12/18/30

HL-PS-355-8/12/20

Output parameters

Wavelength

1064nm

532nm

355nm

Power

20~50 W @ 1000kHz,

typical value

12~30W @ 1000kHz,

typical value

8~20 W @ 1000kHz,

typical value

Repetition frequency

Single pulse up to 4000 kHz

Pulse width

<10ps

Pulse stability

<2% rms @ 1000 kHz,

typical value

Beam parameters

Spatial pattern

TEM

00

M2

<1.3

Polarization ratio

100:1

(vertical)

100:1

(horizontal)

100:1

(vertical)

Spot diameter

2.1 mm ±0.2mm

2.4 mm ±0.3mm

2.4 mm ±0.3mm

Divergence full angle

<2 mrad

Spot symmetry

>85%

Beam pointing

< 25 µrad/°C

Working conditions/requirements

Power supply

100

-

240V,50 -60Hz

Ready time

Standby to ready<10 minutes; Cold start to ready<30 minutes

Temperature range

Working: 18~35°C; Non-working: 0~50°C

Humidity

10—90%, no condensation

Cooling requirements

Water cooling, chiller accuracy ±0.1°C & flow rate≥6L/min

Overall heat consumption

<1000 W

Size

Size of laser head

(L × W × H)

700 x 400 x 163 mm

Weight of laser head

56 kg

Size of

controller

(L × W × H)

440 x 432 x 132mm

Weight of

controller

19.3kg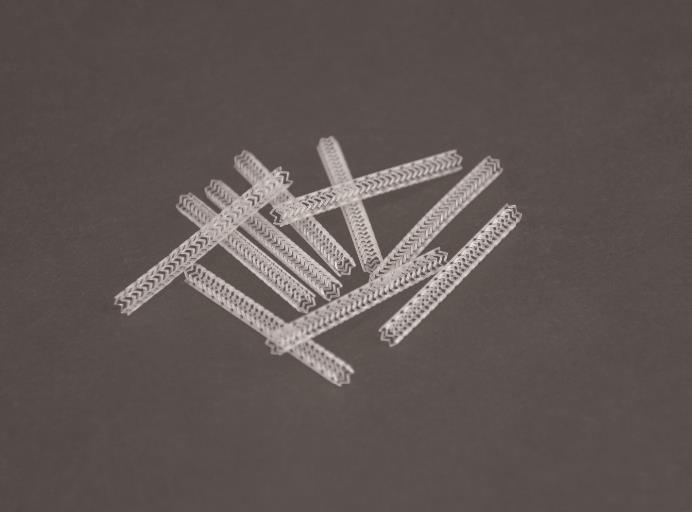 Direct cardiovascular incision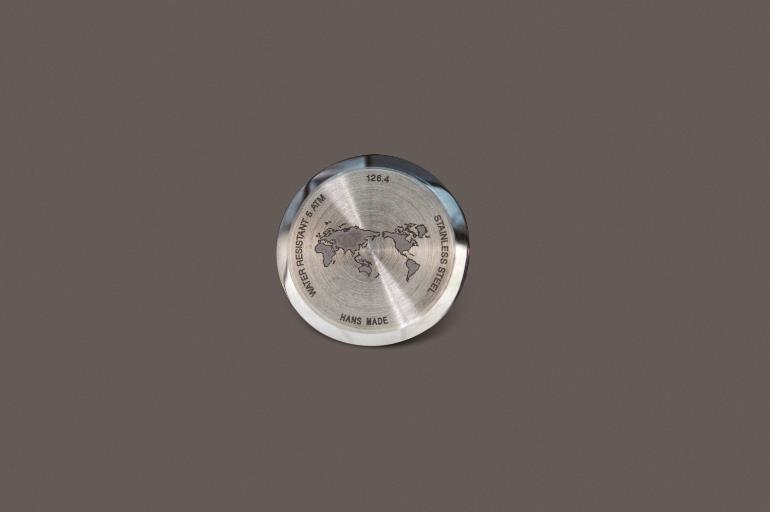 Depth character marking behind stainless steel watch