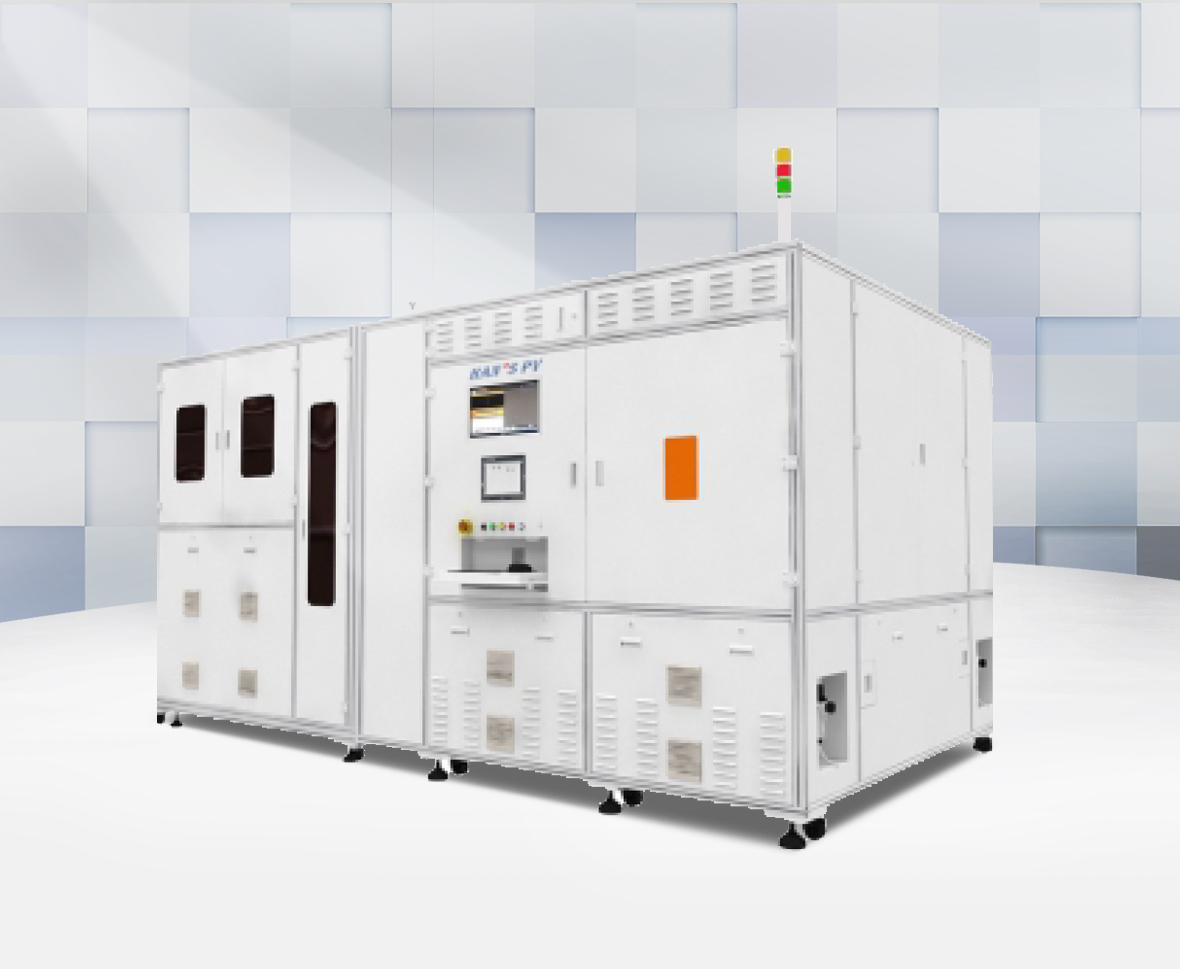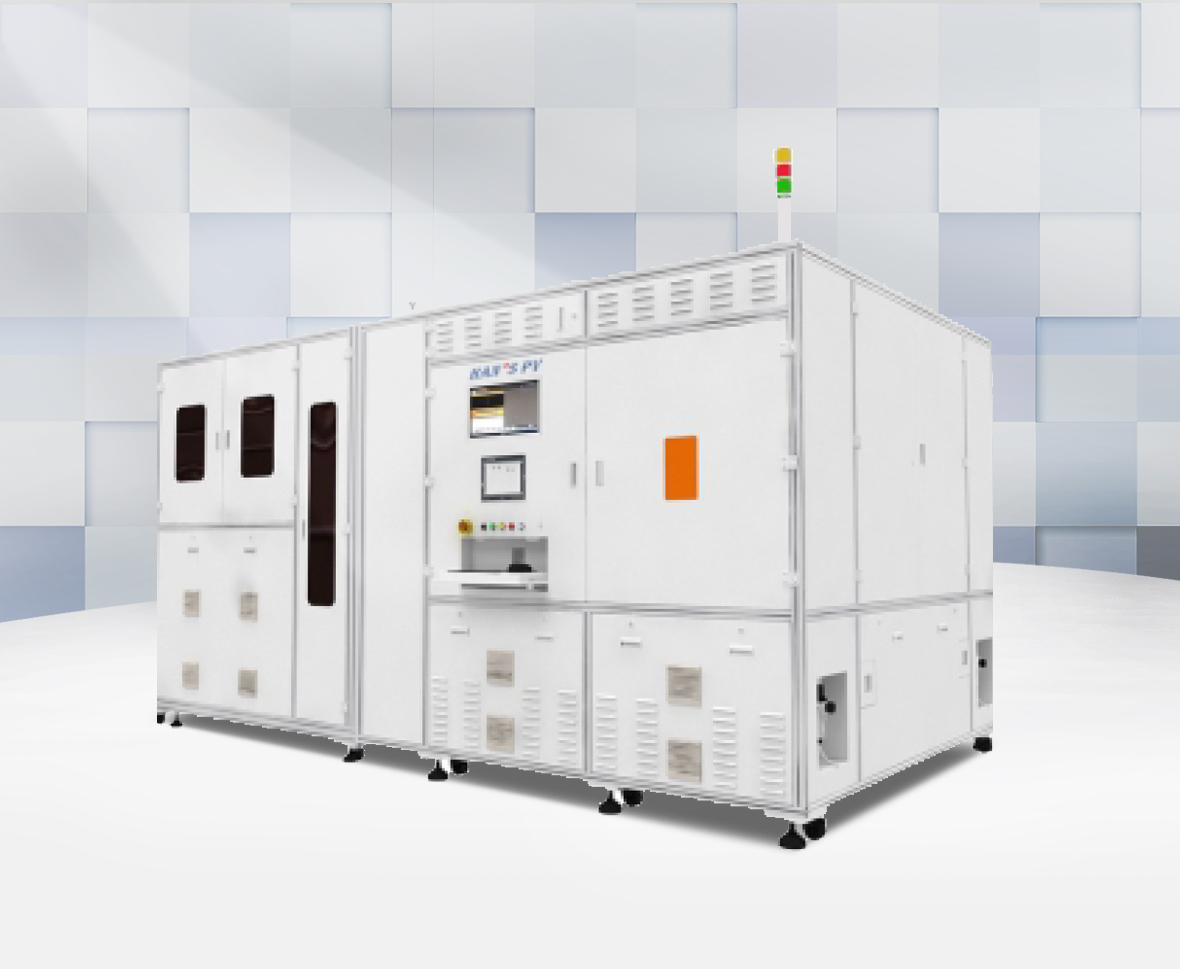 Laser Groove Machine
Brief Description
PERC&IBC, suitable for single and polycrystalline silicon cells.
Contact Us
Main Features
532nm green laser, stable and reliable;
Groove can be freely set according to requirements: solid line, dotted line, dot, etc.;
Double-line structure, high degree of automation, to achieve the upgrade of existing production lines, low cost and high reliability.
Main Parameters
| | |
| --- | --- |
| Project | Technical indicators |
| Spot size | 35±5um round |
| Processing graphics, graphics accuracy | solid line, dotted line, dot matrix, ≤±15um |
| Processing battery size | 156mmx156mm~210mmx210mm |
| Machine capacity | 7200-9000p/h@182mm (standard machine); 6500-7000p/h@210mm(standard machine); customizable |
| Laser generator life | 20000 hours |
| Fragmentation rate | ≤0.03% |
| Industrial camera for pre-inspection of material | ≥10 million pixels; optional for post-inspection |
| Positioning accuracy | Positioning deviation: ≤±30um |
| Operation mode | Double-track operation, the two tracks are independent of each other and do not interfere with each other |
| Dust removal and filtration efficiency | The dust removal efficiency is greater than 95%, and the dust filtration efficiency is greater than 99% |
| Loading method | Both sides/same side loading and unloading optional |
| Control system | PLC + industrial computer |
| Interactive interface | LCD display, touch operation, online monitoring, authority management, etc. |
| MES | has MES information interface |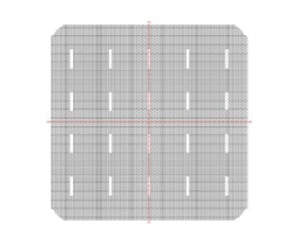 Laser groove pattern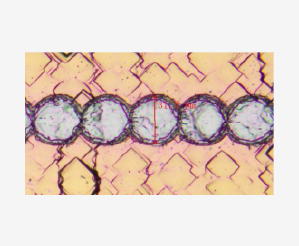 Laser film opening spot effect