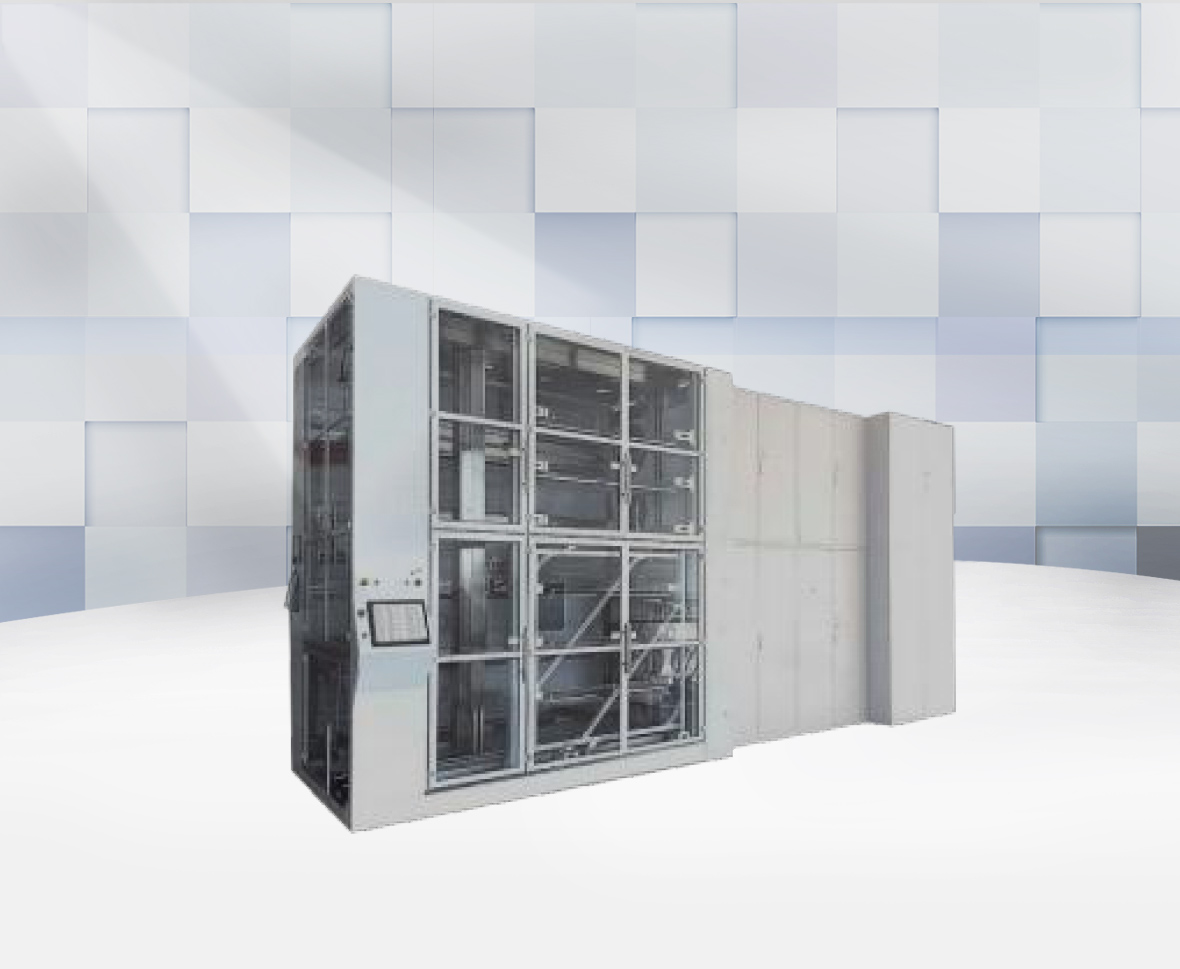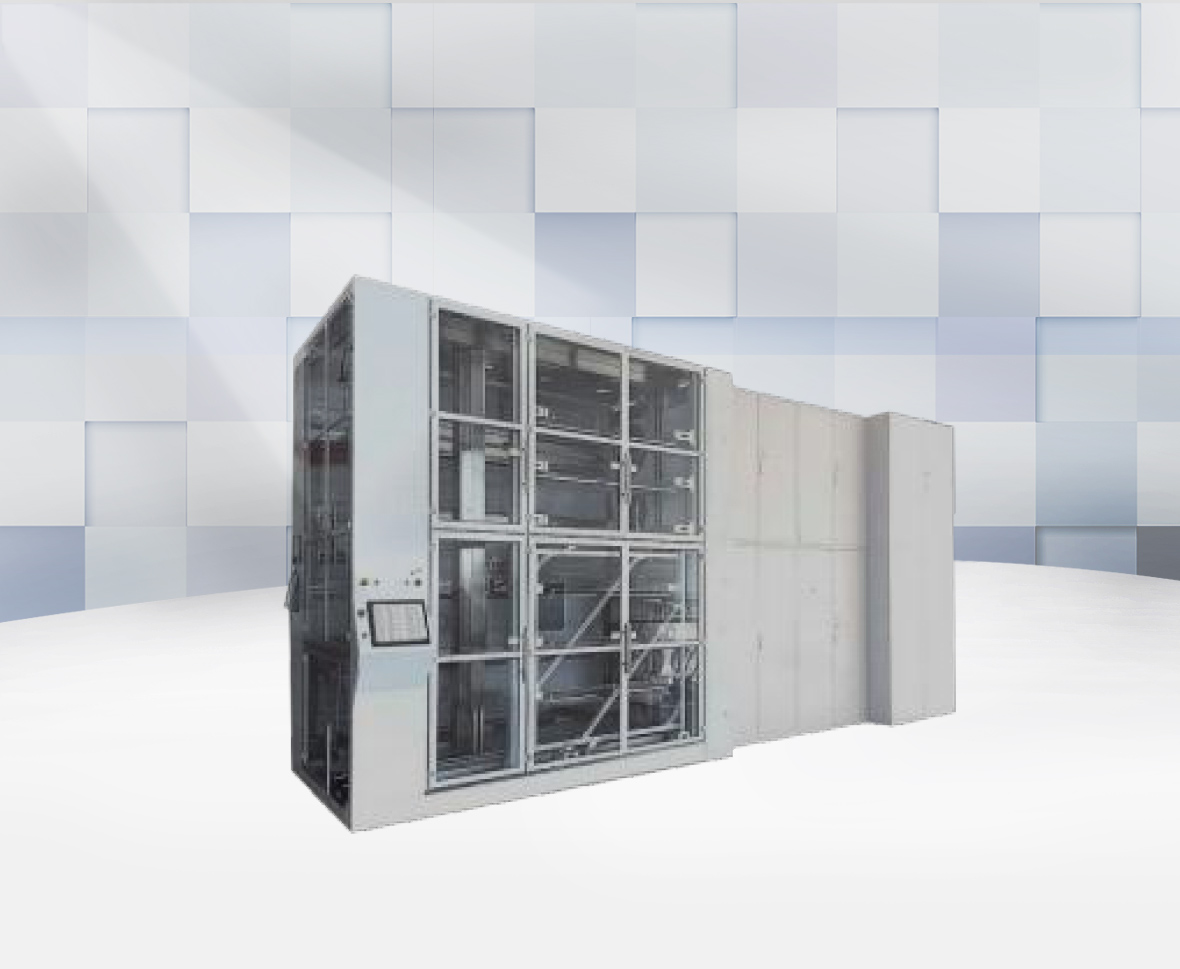 PECVD
Brief Description
A layer of anti-reflection silicon nitride film (SixNy) with a thickness of about 75-140nm is deposited on the surface of the silicon wafer
Contact Us
Application
A layer of anti-reflection silicon nitride film (SixNy) with a thickness of about 75-140nm is deposited on the surface of the silicon wafer, and the surface and interior of the silicon wafer are passivated by using the active H+ ions generated during the deposition process. While reducing light reflection, it also improves the minority carrier lifetime of silicon wafers, which is ultimately directly reflected in the conversion efficiency of crystalline silicon cells, mainly used in the growth of silicon nitride films on the front and back of PERC/TOPCon cells.
Main Parameters
Mature high-capacity process, dual-mode temperature control technology, film gauge protection technology;
The patented push-pull mechanism supported at both ends can eliminate jitter, increase speed by 30%, increase load capacity, and greatly improve reliability. The time for entering and leaving the boat is not more than 20 seconds (not including picking and placing the boat);
Rapid cooling furnace body: the latest patented technology makes the furnace body temperature drop to the required temperature quickly, the cooling rate is increased by more than 25%, which can improve the temperature uniformity in the furnace tube is obviously;
Patented parallel heat dissipation method of boat storage position: improve the cooling effect, shorten the cooling time by more than 15%, and avoid the bottom of the air intake from the front of the console to improve the internal cleanliness of the console;
Fast adaptive pressure closed-loop control technology;
Plasma discharge field detection technology;
Anti-collision boat technology for loading and unloading pieces;
Integrated industrial computer + Modular process control software;
Comprehensive power failure safety treatment and protection system for abnormity of flange water.
Item

Technical Parameter

Types of film formation

SiO

、SiON

、SiN

Loading size

210mm

(166mm

,182mm,230mm can be

compatible

)

Loading capacity

680pcs/batch

(166mm

) ,620pcs/batch (182mm) ,504pcs/batch (210mm) ,432pcs/batch (230mm)

Coating thickness uniformity

Intra-piece

≤4%;

Inter-piece

≤4%;

Inter-batch

≤3%

(166/182mm)


Intra-piece

≤5%;

Inter-piece

≤5%;

Inter-batch

≤3%

(210/230mm)

UP-TIME

≥98%

Range of working temperature

100~600°C

Temperature control

6-point temperature control, internal and external dual-mode control

Warming-up method

Automatic slope heating and fast constant temperature function

Cooling method

The latest patented technology, 6 temperature zone section control active cooling furnace body

Accuracy and length of constant temperature zone

±1°C/2500mm(500°C)

Single point temperature stability

<±1°C/4h(500°C)

Warming-up time

RT 450°C

≤30min

Temperature control

Dual-mode precise control

The ultimate vacuum of the system

<3Pa

System air leak rate

The rate of pressure rise after the pump is stopped and the valve is closed :

<1Pa /min

Pressure control method

Quickly adjust fully automatic closed loop

Process control method

Fully automatic process control, multiple safety chain alarms

Human-computer Interactive interface

LCD display, touch operation, process editing, online monitoring, authority management,
team management, networking functions

MES/CCRM

Equipped