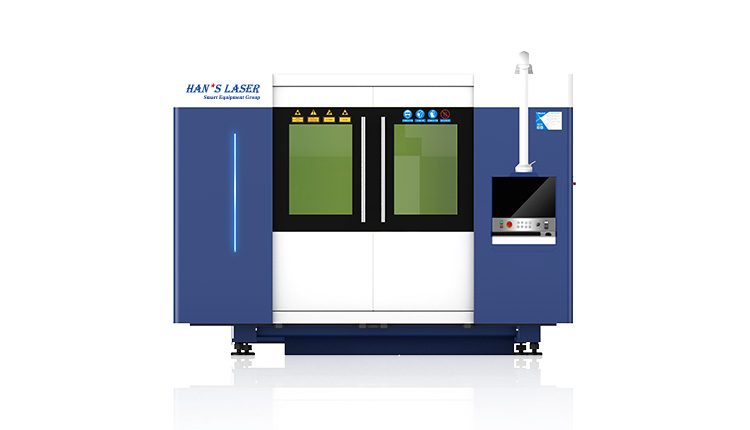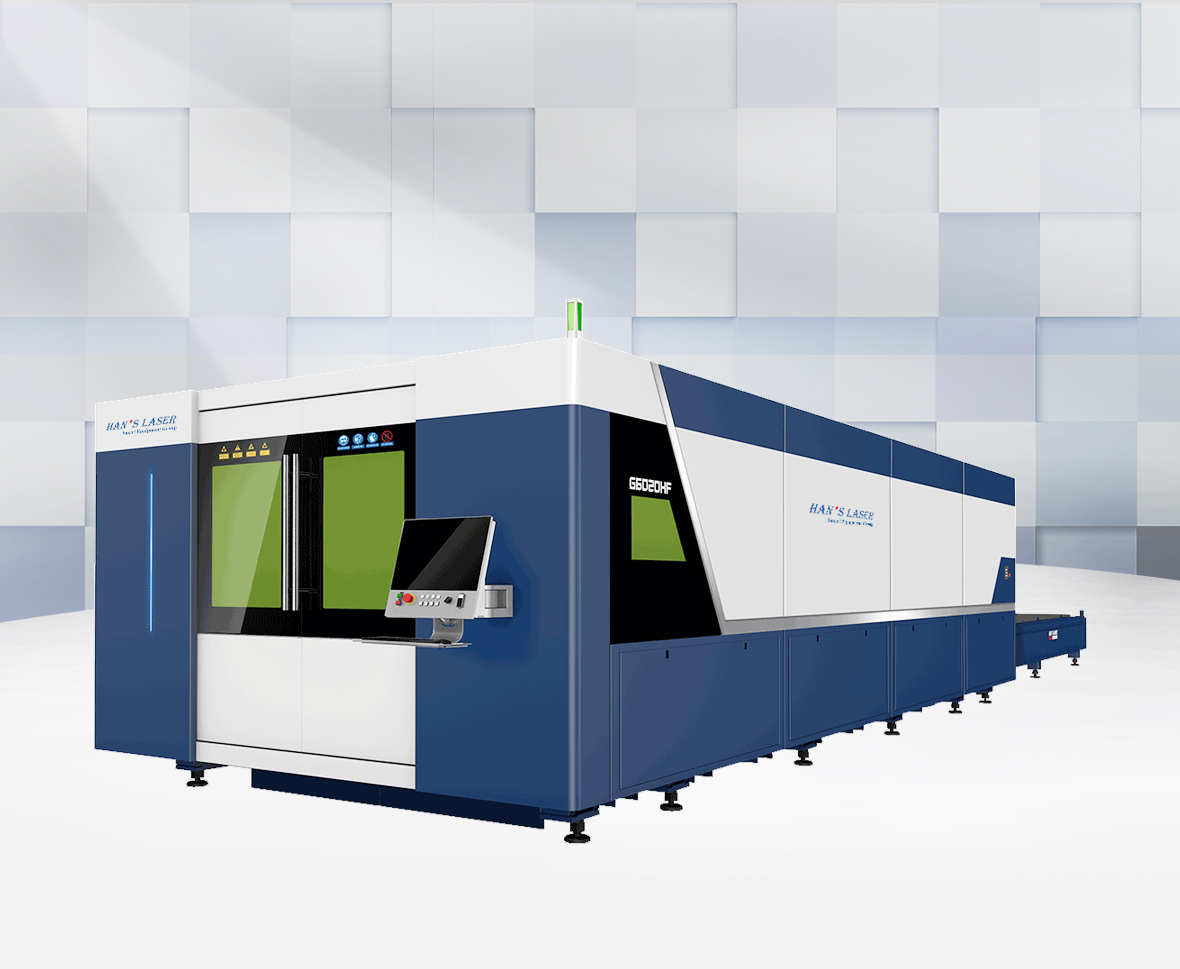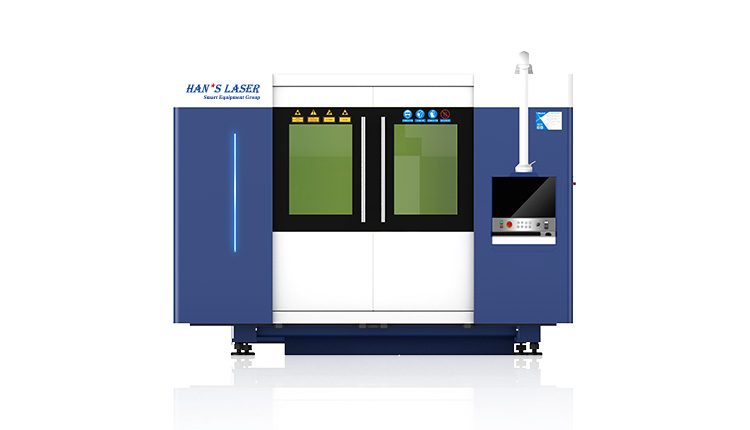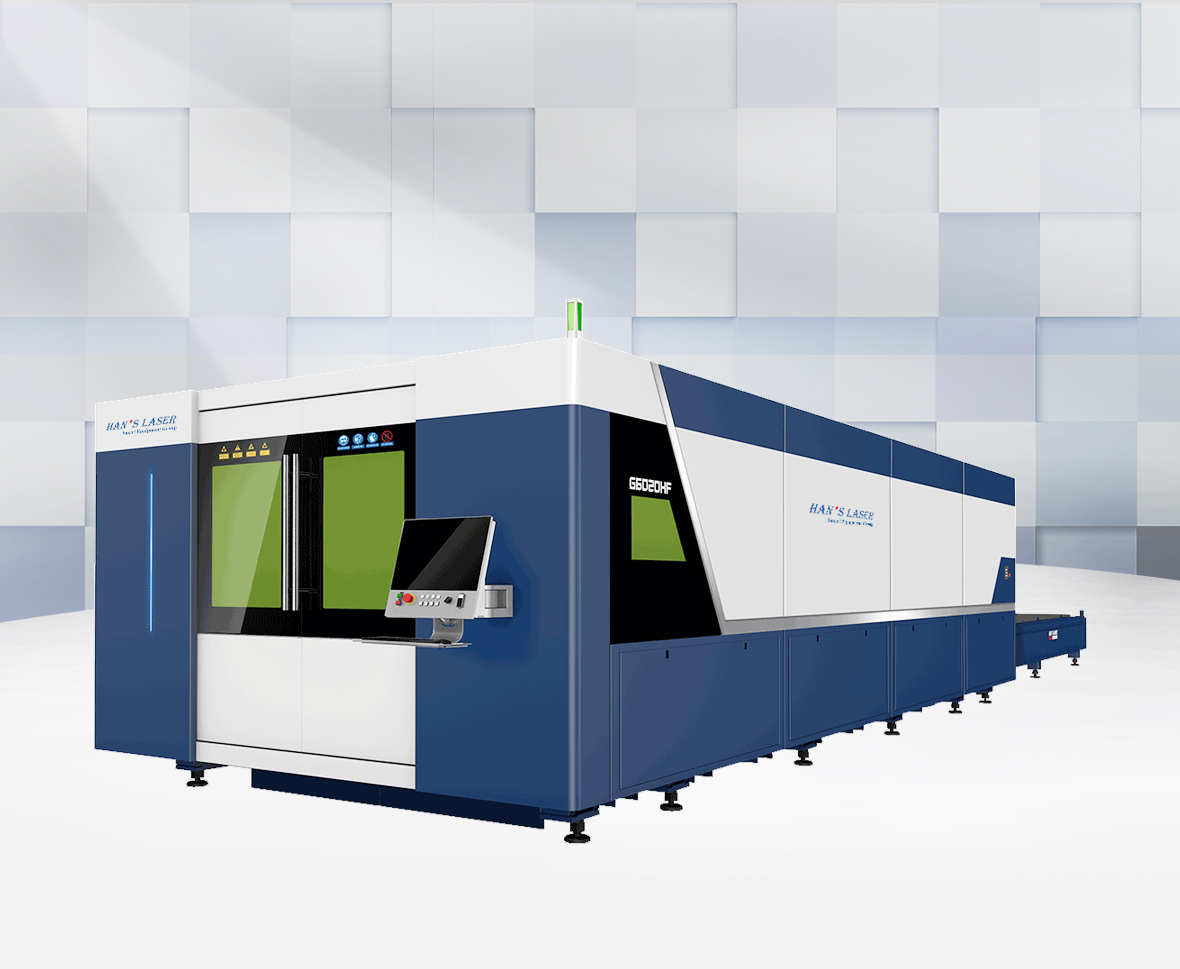 HF Series Fiber Laser Cutting Machine
Brief Description
HF fiber laser cutting machine is a well-established product innovated by Han's Laser Smart Equipment Group.
Contact Us
Features:
Stable operation
HF series fiber cutting machine takes full advantage of the optical fiber transmission. The laser is directly transmitted from the laser to the cutting head of the machine tool through the optical fiber. The mechanical structure is simple, the optical path is constant, the maintenance is basically maintenance-free, and the cutting performance is stable.

Reliability & Safety
Safe-oriented design. The machine is full-cover with metal protector, safety door control system, considering both of vision and safety. A typically module and redundancy structure laser source adapts to constant operation, 24/7 manufacturing is a legend anymore.

Eco-machine
Without extreme consumption of carbon dioxide, nitrogen, and helium; electricity-light convention can reach up to 30%, saves more for environment.

International standard
CE certification owned G3015HF series machine sold to Europe, North and East Asia, and highly praised by European and American market. Over 5000 sets machines running on the market, 70% in domestic market. The large production makes a Han's Laser a world top company.

Specification:
Technical data

G3015HF

G4020HF

G6020HF

G6025HF

Working Area & Range

Working Area

3000mm

×

1500mm

4000mm

×

2000mm

6000mm

×

2000mm

6000mm

×

2500mm

X axis

3050mm

4030mm

6030mm

6030mm

Y axis

1525mm

2020mm

2020mm

2520mm

Z axis

120mm

120mm

300mm

300mm

Accuracy

X/Y axis




positioning accuracy

±

0.03mm/m

±

0.03mm/m

±

0.03mm/m

±

0.03mm/m

X/Y axis




repositioning accuracy

±

0.02mm

±

0.02mm

±

0.02mm

±

0.02mm

Max. speed

X/Y axis




positioning speed

200m/min

200m/min

180m/min

160m/min

X/Y




max acceleration

2.8G

2.8G

2.5G

2.1G

Weight & Dimensions

Max.weight work-piece

900kg

1600kg

2900kg

3600kg

Weight

10000Kg

14000Kg

18000Kg

20000Kg

Length x Width x Height [1]

9081mm

×

2993mm

×

2155mm

11230mm

×

3470mm

×

2320mm

14900mm

×

3470mm

×

2320mm

14900mm

×

4020mm

×

2320mm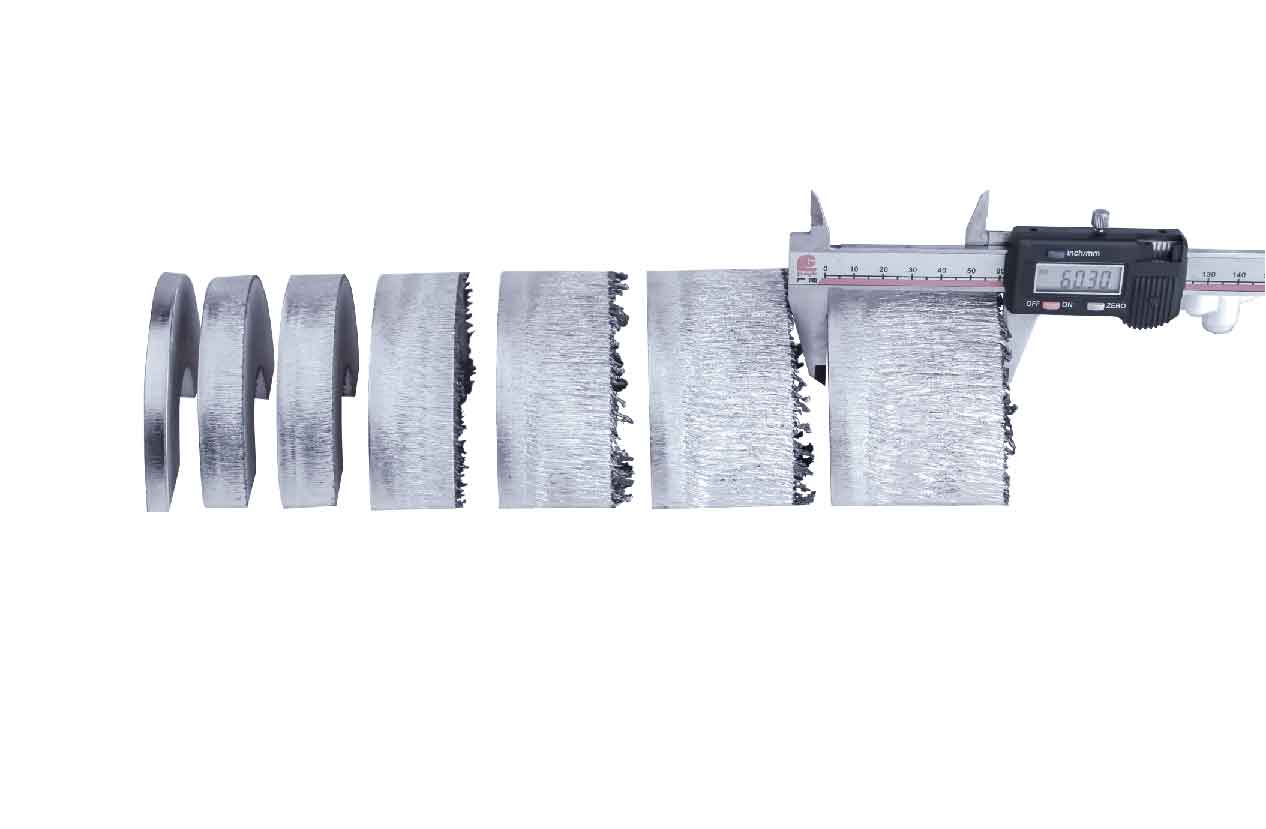 12KW cutting sample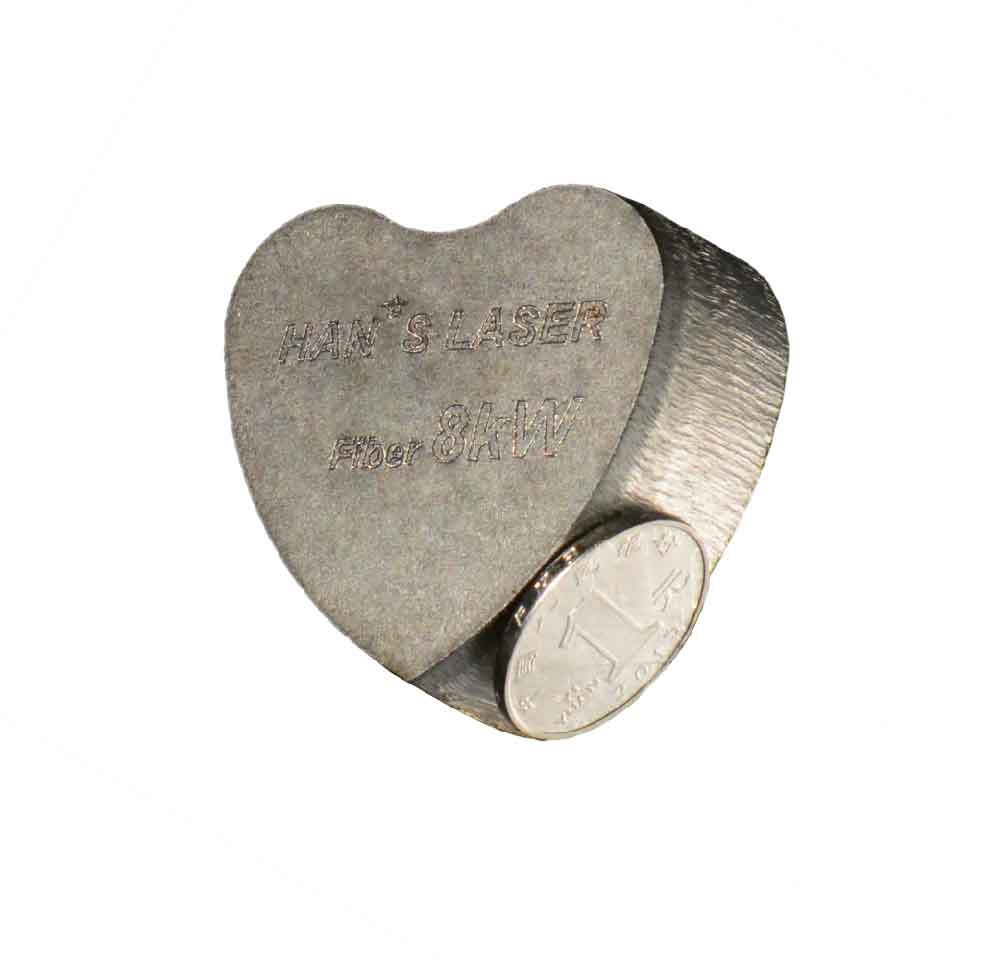 25mm stainless steel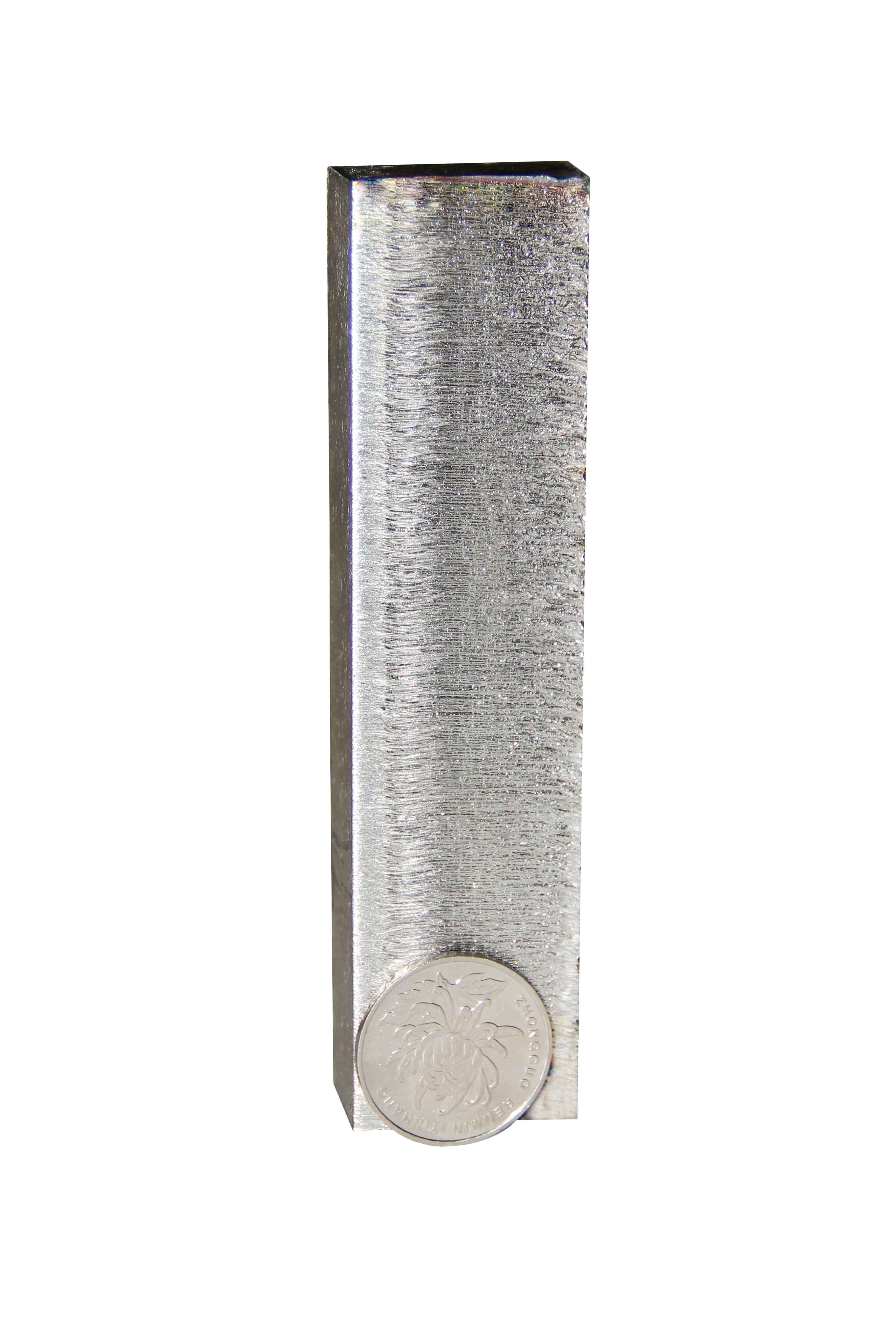 30mm aluminium alloy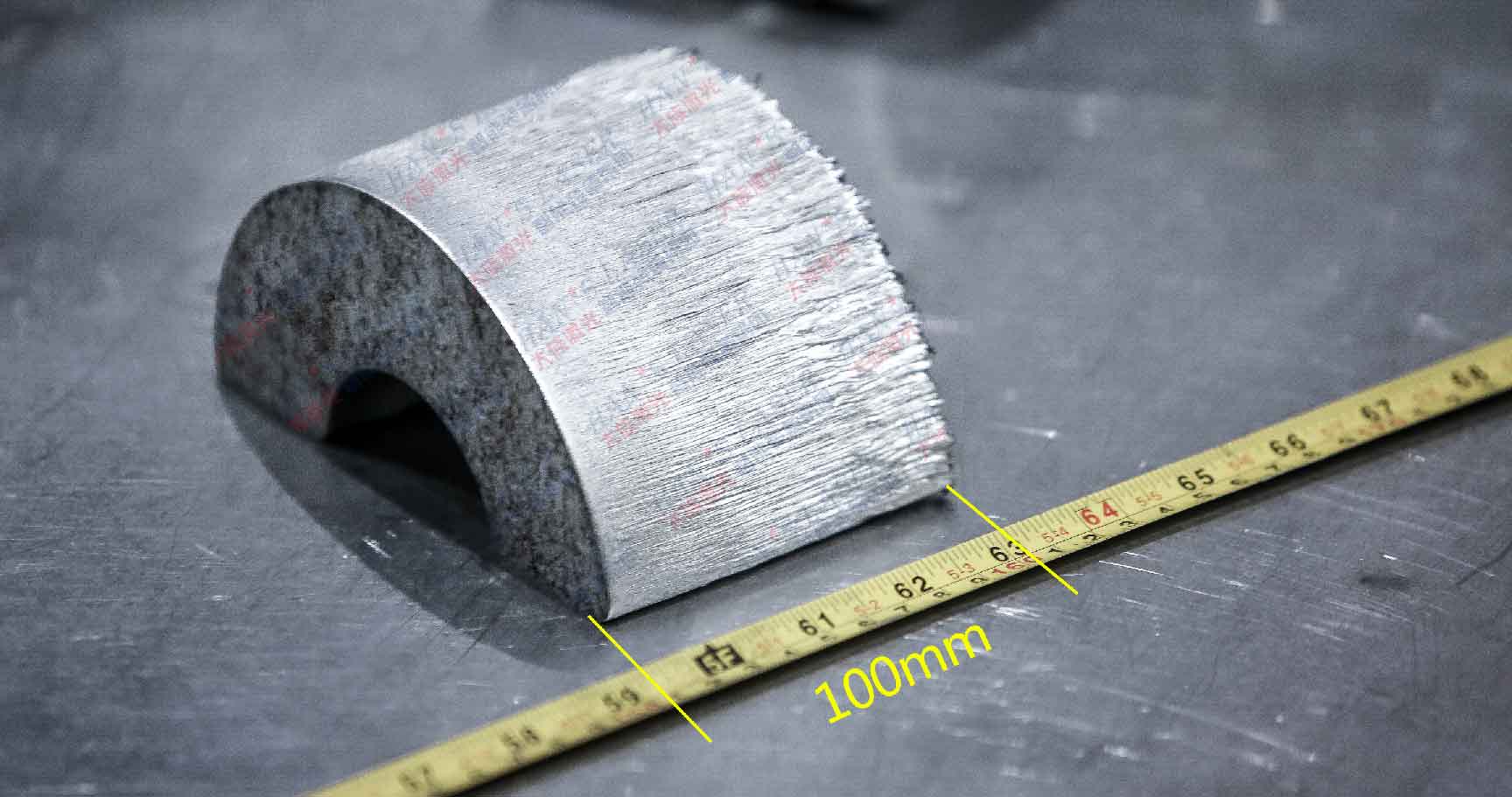 20kw cutting sample